A 4-week challenge for Pregnant Ladies (on Zoom)
Saturdays, 25 Feb & 4, 11 & 18 Mar 2023
Rise to connect the rahmah given in your womb to this month of rahmah. Reclaim the spirituality within you. Realign your habits and routines. Receive the blessings & gifts.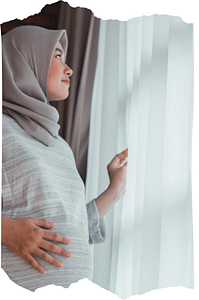 While others look forward to this spiritual month, you wonder whether you can complete it while feeling its beauty and sacredness.

Afterall, the responsibilities of family, work and home can be overwhelming. Others need you for pretty much everything.

Especially with the coming of the new baby, you're pretty much stretched out physically too.

You wonder if you could complete a whole month of fasting, perform tarawih and complete the Qur'an.

You wish Ramadan could be a time to help reset everything. But how?

How do you bring back the sweetness of faith and spirituality when your soul and body feel tired?

What foods should you eat that will nourish both you and baby?

How do you keep up with being active during this month?

How do you develop healthy habits so that you enter Ramadan with resoluteness?

How can you still feel Ramadan if you can't fast and performing tarawih at the masjid?

How can you change the negative stories you tell yourself to stories that would help you grow spiritually?
Join us for a 4-week challenge and make this Ramadan...
a month that deeply connects you to your Lord, the Source of Peace...
a month that builds a sanctuary of barakah for you and your baby...
a month that raises you to Ar-Rahman, the Most Lovingly Merciful.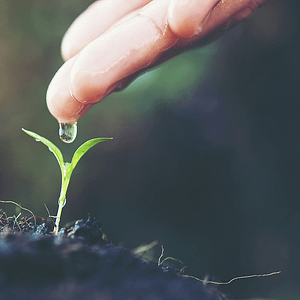 Honouring the Rahmah of Ar-Rahman
The only human organ that is named after Allah, Ar-Rahman (the Most Lovingly Merciful), is our uterus –  a sanctuary where our baby grows. How shall we approach Ramadan and birth knowing that within us is a manifestation of His loving mercy? How do we reframe our challenges to become opportunities that make us grow during Ramadan and the coming birth? How do we strengthen the sacred connection of our rahim (uterus) to the month of Rahmah (Ramadan) and Ar-Rahman, the Creator of both of them?
Nourishing & Being Active for 2
Our body and soul are created intertwined with each other. How we treat our body depends on how much our soul cares for it. And the soul cares for nourishment that restores, strengthens and benefits us and our baby.  Hence, what foods should we choose? How much proportion of it is best? How can we create a habit of healthy eating so that we enter Ramadan focused and prepared? How can we remain active and prepare our body for birth during Ramadan?
Beyond Fasting
Now that we have the right mindset and heartset towards Ramadan, what can we do beyond fasting? How do we organise ourselves such that we have time for Qur'an, du'a, solah AND other primary responsibilities without feeling overwhelmed and at loss? What are the steps that we need to make so that we are able to sustain the changes?
Observe, Contemplate, Reflect & Act
This programme challenges you to observe and contemplate your self and your stories. Do they build or stunt you? Do they help you grow or cause you to remain stagnant? It challenges you to reflect on the current you and what you want to become. It challenges you to take small steps so that you can go further the distance. Because being an 'abd does not stop at Ramadan. It continues beyond that on top of bringing another servant of Allah to this world. How would you want his/her entrance to be? How would you want to be when the world receives him/her? 
This challenge stretches out for 4 weeks so that you can have a chunk of time before Ramadan to make the changes that you'd like, and continue doing so within Ramadan. You would benefit best by being honest, vulnerable and courageous to look within yourself while taking into account the realities that surround you. We will be doing some journaling, and 'hands on' changes that you can see. There will be a community of sisters to give encouragement, support and share views so that you can help yourself and prepare for this amazing month.